Some of the metal works I've made are illustrated on this page.
One of a pair of Tancho cranes I made for the yard. (Metal)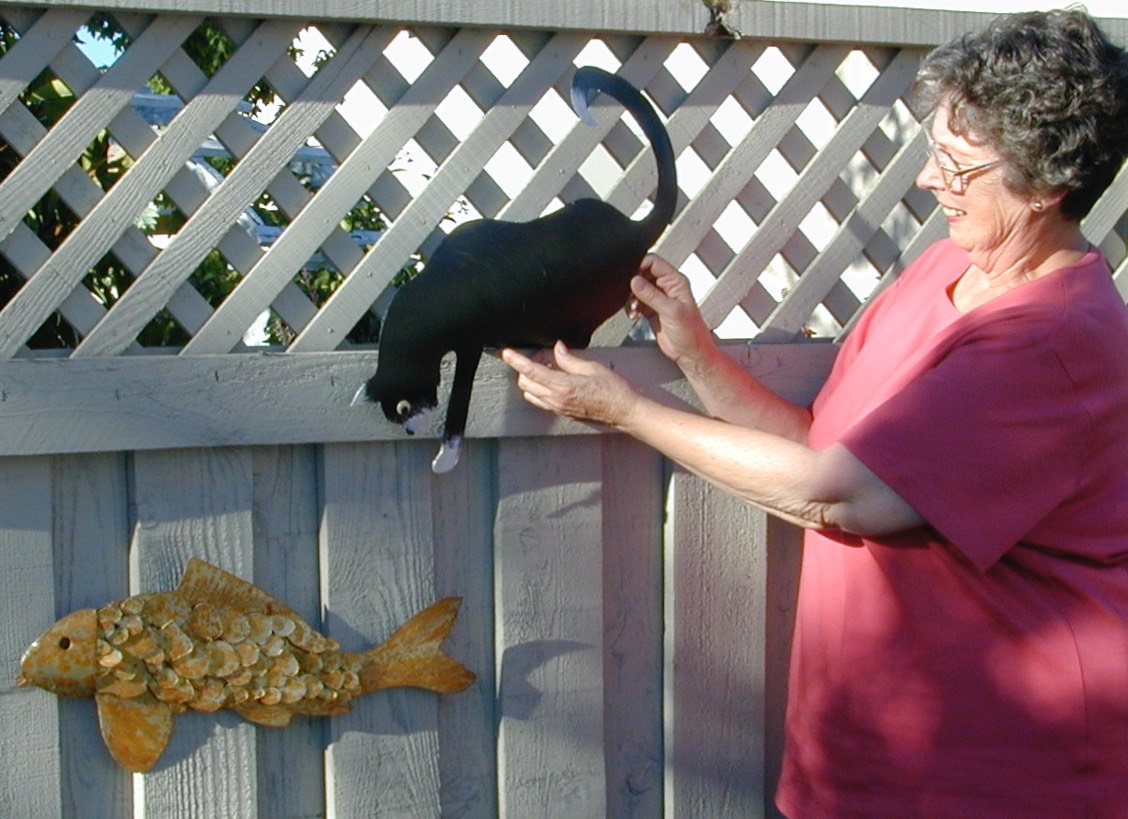 Cat on the fence reaching for a koi. (Metal)
I moved the cat and koi from the side fence to this location.  Things grew to tall on the fences and obscured the items I place there originally.  You can also see one of the pair of blue herons behind the row of koi, and off to the far right (behind the cat) is the pair of Tancho cranes.  (Metal)
The other Blue Heron in a location over near the pond. (Metal)
A Snowy Egret. (Metal)
The pair of Tancho  Cranes under one of the redwood trees. (Metal)
Garden Gong. (Metal)
My husband with one of two gates he made for the yard.  I did the flowers and leaves, and eventually painted them. (Metal)
I love calla lilies, so made a metal one to be out by the creek bed.  Left it unpainted to just rust. (Metal)
I have done several bronze castings, and this is one that is in the waterfall.