Each year, the Timbers Art Club has an annual showing of the club members' work. For 2015, I was chosen as one of the Signature Artists to be highlighted. My acrylic painting "In All His Splender" is shown at center, below.
Here's the full painting: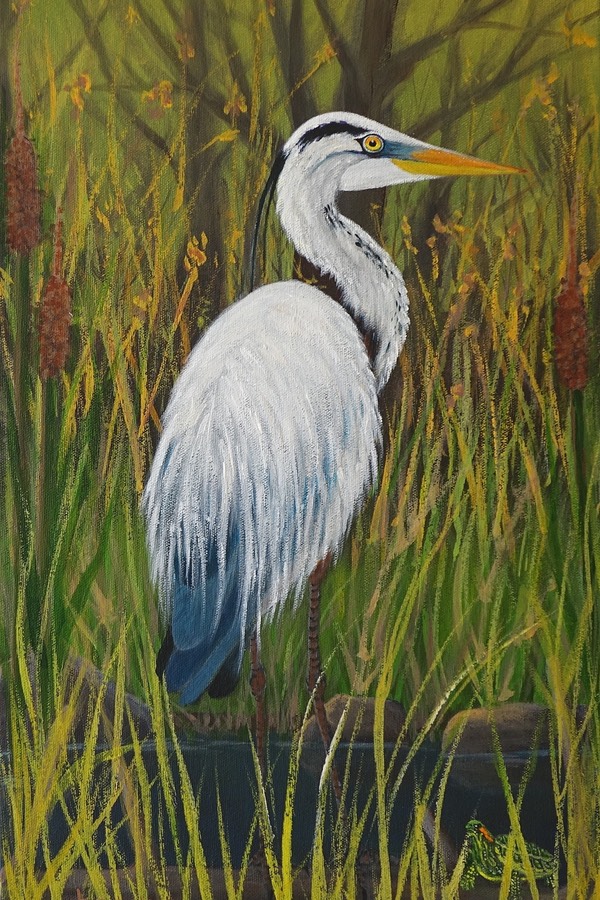 "In All His Splendor"
Original Acrylic
Signature Painting
Panels with four of my other acrylic painting entered in the 2015 show (see below). There were 48 artists on display at the show in 2015.